Test Page
Here's an example of what we might put on the site once we recover from the plane trip...
Here's a couple of pictures of my "Big Guy", Kyle. He's 8 and my buddy.

Here's the kitten - Kyle was getting lonely with all my traveling in 2000 so I got him a buddy, Linus. He just had his first birthday.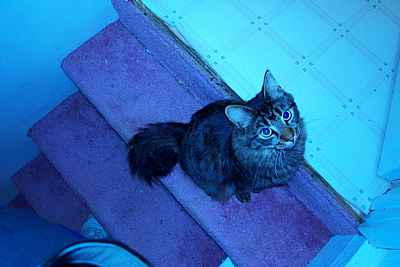 Here's Linus in a rare "quiet moment"....